Tickets are suggested for all shows (the earlier the better) and while at times you can show up at the door and get in, the only guarantee to getting in, is with advance purchase of tickets!
To order and pay for tickets select the artist you want to see and then click on the "tickets" link.
TICKETS ARE NOT MAILED use your email receipt or bring your order number
All Tickets are WILL CALL at the door ***TICKETS ARE NOT MAILED
Seating is General Admission Ticket Policy
The Turning Point call 845-359-1089 Add Me to Your Email List We send 2-3 a month
2017
03/25/2017 Sat.

Bruce Katz Band
Featuring Bruce Katz - organ and piano Chris Vitarello - guitar/vocals
Ray Hangen - drums
$20.00 8:30 Tickets
03/27/2017 Monday

Monday Jazz Open Jam Session

Doc Richmonds Jazz Jam, it's good for your soul!

Presented by Saxophonist John Richmond

Jazz instrumentalists, vocalists welcome to sit in. Jam starts promptly - so sign in (8pm) and be ready - $5 for musicians and jazz fans ( hopefully thats you!)

This is a jam run in customary fashion (This is not an open mike or showcase!)
04/03/2017 Mon.

Tony and Peter Levin are the

w/ Erik Lawrence and Jeff "Siege" Siegel

$20.00 7:30 Tickets
04/07/2017 Fri.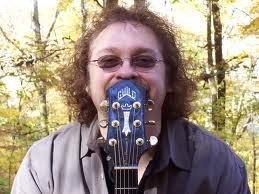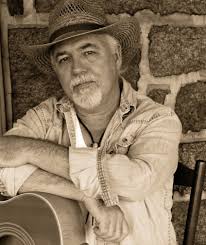 You'll Laugh a Lot, Cry Just a Little & Really Be Inspired!! *Songwriters & Story Tellers*
_The Original Writers-In-The-Round Show with Two Original Bluebird Café Veterans.
Don Henry and
Craig Bickhardt
$20.00 8:30 Tickets
Michael Johnson – Had To Cancell due to Personnel Stuff. Get well son!!
Don Henry - Grammy Award winner Don Henry's songs have been recorded by legends like Ray Charles, Patti Page and Conway Twitty….By country crooners like Gene Watson, John Conlee and B.J. Thomas and by young hit makers of today like Blake Shelton, Lonestar and Kathy Mattea … and the list goes on. The lead song on Miranda Lambert's new CD is Don Henry's "All Kinds of Kinds."
Craig Bickhardt. - A folk/Americana performing songwriter with major writing credits, a poet's voice, a virtuoso guitar style and a veteran's experience. The native Pennsylvanian's first big break came in 1982, when he wrote and sang two songs for Robert Duvall's Academy Award-winning film Tender Mercies. His songs have found their way onto platinum and Grammy-winning recordings by legends such as Johnny Cash, Martina McBride, Willie Nelson, Ray Charles, B.B. King, Pam Tillis, Jonathan Edwards, David Wilcox, Kathy Mattea and Alison Krauss. His 850-tune catalog includes nine (9) Top Ten hits (four No. 1 country hits — "Turn It Loose" and "I Know Where I'm Going" recorded by The Judds, "In Between Dances" by Pam Tillis and "It Must Be Love" recorded by Ty Herndon)
04/11/2017 Tues.

I have no idea what he is going to say, but it will be impressive for sure, former candidate for Gov. of Texas

The (not so) Honorable

$40.00 8:00pm Tickets
04/15/2017 Sat.

featuring Joeham and Mark Dann

$20.00 8:30 Tickets
05/07/2017 Sun.

The Bad Boy of RockaBilly

Robert Gordon Band

featuring

Rockin' Rob Stoner

$30.00 7:30 Tickets
05/10/2017 Wed.

Direct From Austin Texas, formerly from Maine and one great artist and songwriter!

$35.00 8:00 Tickets
05/11/2017 Thurs

.

Folk Legand and our good friend!

$50.00 7:30pm Tickets
05/21/2017 Sunday

Celebrating Bob Dylan's Birthday with Rob Stoner the band leader for the Rolling Thunder Tour

Rockin' Rob Stoner

and His Band

$25.00 4pm Tickets
Popa Chubby is off to Europe so this date Friday
June 2nd has been cancelled, The New Summer date is August 12th Sat.!
06/04/2017 Sun

From Sir Paul's Wings and other points west. Guitar Great

$25.00 4pm Tickets
06/11/2017 Sunday
Photo is from Past Shows, not scheduled singers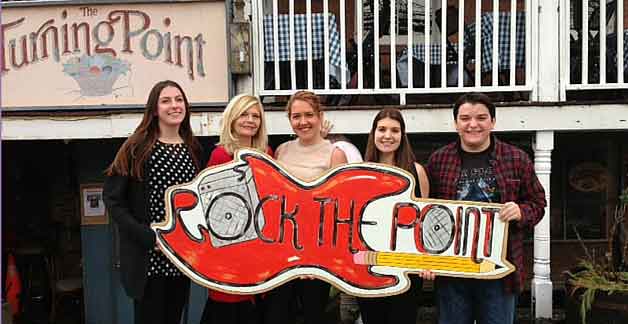 Arlene Sorenson Presents and indepenent look at some very talented Students from SOCSD and deyond! all net proceeds will be donated to a charity TBA
Rock the Point
$15.00 4:00 Tickets
A story from JN
| | |
| --- | --- |
| 06/16/2017 Fri. | $15.00 8pm |
08/12/2017 Sat

1/2 way to New Years, he's back and in the house with his rocking blues band

$30.00 8:30 Tickets
09/09/2017 Sat.

Just in From the SouthWest

ONLY NEW YORK APPEARANCE

Tom Russell Duo

$35.00 7:00 Tickets

$35.00 9:30 Tickets

Just a reminder, this is a duo concert and we do not talk during concerts at the Turning Point! if you need to talk during the show this is the wrong show to be at, and you will be asked to leave

Thank You

John