Tickets are suggested for all shows (the earlier the better) and while at times you can show up at the door and get in, the only guarantee to getting in, is with advance purchase of tickets!
To order and pay for tickets select the artist you want to see and then click on the "tickets" link.
TICKETS ARE NOT MAILED use your email receipt or bring your order number
All Tickets are WILL CALL at the door ***TICKETS ARE NOT MAILED
Seating is General Admission Ticket Policy
The Turning Point call 845-359-1089 Add Me to Your Email List We send 2-3 a month
November 2017
12/11/2017 Monday

Monday Jazz Open Jam Session

Doc Richmonds Jazz Jam, it's good for your soul!

Presented by Saxophonist John Richmond

Jazz instrumentalists, vocalists welcome to sit in. Jam starts promptly - so sign in (8pm) and be ready - $5 for musicians and jazz fans ( hopefully thats you!)

This is a jam run in customary fashion (This is not an open mike or showcase!)
12/14/2017 Thurs.

Magic After Dark (Vol4) Underground Magicians who will blow your mind!

Evil Dan & Colleen will be presenting highlights from their Psychic Sideshow which is a fun-filled, family-friendly trip down the carnival midway, filled with Magic, Mind-Reading, Carnival Cons, Sideshow Stunts and More!

Evil Dan & Colleen The Sideshow Queen perform amazing magic, stunts and miracles of the human body that will have you gasp, cringe and laugh. They have been delighting audiences at festivals, conventions and theaters throughout the Northeast and have appeared on The Tonight Show with Jay Leno.

$20.00 8pm Tickets
12/17/2017 Sunday Chip Taylor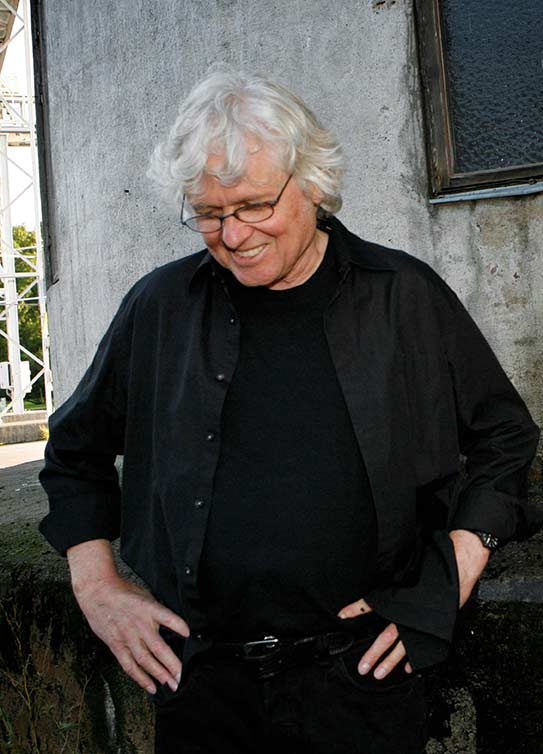 Our 4th annual Afternoon Christmas Show is coming up Piermont, NY.
As always, the show will feature my great friend and renowned guitarist, John Platania, and brilliant bassist and great friend, Tony Mercadante.
This year, to celebrate the deluxe reissue of Last Chance: The Warner Bros. Years (official announcement coming soon), we will be playing a selection of songs from the 70s in addition to your favorite hits and some brand-new songs. And a couple of MY GRANDKIDS JUST MIGHT MAKE A SPECIAL GUEST APPEARANCE! This will be a warm, fun afternoon. Hope to see you there!
Chip Taylor
Christmas Show
$20.00 4pm Tickets
| | |
| --- | --- |
| 12/17/2017 Sun. | Cancelled, due to medical needs, will be reschedule when he is ready, Well wishes We love you Steve. |
12/18/2017 Monday

Monday Jazz Open Jam Session

Doc Richmonds Jazz Jam, it's good for your soul!

Presented by Saxophonist John Richmond

Jazz instrumentalists, vocalists welcome to sit in. Jam starts promptly - so sign in (8pm) and be ready - $5 for musicians and jazz fans ( hopefully thats you!)

This is a jam run in customary fashion (This is not an open mike or showcase!)
12/27/2017 Wed

Annual Home for Holidays Shows # 1 & be part of Tom's newest CD, thats correct, we are recording a album at this show, and you can be part of it!!

$35.00 7:30 Tickets Wednesday

12/28/2017 Thurs.

$35.00 Sold Out
Coming in the new year 2018
01/18/2018 Thurs.

Magic After Dark (Vol5) Underground Magicians who will blow your mind!

Line up TBA

$25.00 8pm Tickets
02/02/2018 Friday

Celebrating, remembering and loving the music of Jerry Garcia & The Grateful Dead

Reflections

$15.00 8:30 Tickets
02/23/2018 Friday

Pete and Maura are

$25.00 8pm Tickets
03/02/2018 Fri.

Olson-Wolfe "Live Unplugged"

Features acclaimed songwriter/producer/guitarist Carla Olson (Textones, Gene Clark, Mick Taylor) and iconic guitarist/songwriter Todd Wolfe (Sheryl Crow, Leslie West).
To find out more, go to ToddWolfe.com and CarlaOlson.com

$20.00 8:30 Tickets
03/16/2018 Fri.

First Time in but not the last!

Kerri Powers Duo

$17.50 8:30
03/18/2018 Sun.

Bluesman, Picker, Delta artist

Toby Walker $20.00 4pm
| | |
| --- | --- |
| 04/20/2018 Friday | $20.00 8:30 Tickets |
04/27/2018 Friday

English Rocker

$35.00 8:30 Tickets
| | |
| --- | --- |
| 04/28/2018 Sat. | $20.00 8:30 |