Tickets are suggested for all shows (the earlier the better) and while at times you can show up at the door and get in, the only guarantee to getting in, is with advance purchase of tickets!
To order and pay for tickets select the artist you want to see and then click on the "tickets" link.
TICKETS ARE NOT MAILED use your email receipt or bring your order number
All Tickets are WILL CALL at the door ***TICKETS ARE NOT MAILED
Seating is General Admission Ticket Policy
The Turning Point call 845-359-1089 Add Me to Your Email List We send 2-3 a month
(FYI we are closed for vacation and there is NO MUSIC FESTIVAL THIS YEAR
Sept 2017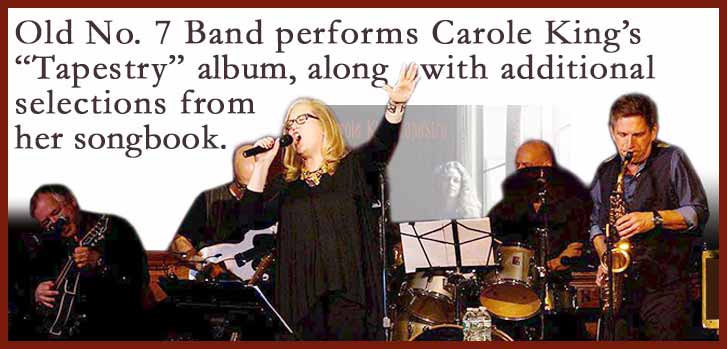 09/29/2017 Fri.

Dave Gross Presents

NO MARQUEE VALUE

Jimmy Kunes: Paul Nelson: Benny Harrison:

Steve Holley: David C Gross

$20.00 8:30 Tickets
| | |
| --- | --- |
| 10/08/2017 Sun. | Cancelled, will be rescheduled |
10/15/2017 Sun.

Cancelled

Due to a medical issue requiring surgery, Steve needs to reschedule his appearance, a new date will be annouced for early 2018.
10/21/2017 Sat

The Bad Boy of RockaBilly

Robert Gordon Band w/ Rocking' Rob Stoner

$30.00 8:00 Tickets
11/02/2017 Thurs.

Magic After Dark (Vol1)

Underground Magicians who will blow your mind!

$20.00 8pm Tickets

( All Ages)
Nov. 4th, 2017 Sat.
Stir Fried
Featuring
John Markowski: Rhythm Guitar/Vocals • Jan London: Lead Guitar
James Blackford: Drums • Joanne Lediger: Vocals
Buddy Cage: Pedal Steel Guitar • Vin Warner: Stand Up Bass
Mookie Seigal: Keyboards • Vince Lorenzo: Percussion
$20.00 8:30 Tickets
11/09/2017 Thurs.

Magic After Dark (Vol2) Underground Magicians who will blow your mind!

$20.00 8pm Tickets

( All Ages)
11/12/2017 Sun.

A Solo Performance with

$25.00 4pm Tickets
11/302017 Thurs.

Magic After Dark (Vol3) Underground Magicians who will blow your mind!

$20.00 8pm Tickets

( All Ages)
12/10/2017 Sun.

A Folk afternoon with

The Levins and

$15.00 4pm Tickets