Tickets are suggested for all shows (the earlier the better) and while at times you can show up at the door and get in, the only guarantee to getting in, is with advance purchase of tickets!
To order and pay for tickets select the artist you want to see and then click on the "tickets" link.
TICKETS ARE NOT MAILED use your email receipt or bring your order number
All Tickets are WILL CALL at the door ***TICKETS ARE NOT MAILED
Seating is General Admission Ticket Policy
The Turning Point call 845-359-1089 Add Me to Your Email List We send 2-3 a month
At a Glance, order now?
*Abbie Gardner**Archie Fisher* *Bill Kirchen* *Chris Smither* *Dave Keyes* *James Hunter Six**Joanne Lediger* *John Batdorf**John Gorka**Johnny Markowski** The Kennedys* *Lucy Kaplansky* *Marc Douglas Berardo**Michael Falzarano* *Old Number 7* *Reflections (The Grateful Dead)**Richard Shindell Fri.**Richard Shindell Saturday**Rob Stoner* *Ronnie Penque* *Roy Book Binder**Sam Baker* *Tommy Castro**Unborn Mind*
July 2016
07/23/2016 Sat.

What do Ronnie Spector, Popa Chubby, Woody Mann and Alexis P.Suter have in common? Dave Keyes!

$20.00 8:30 Tickets
07/24/2015 Sun.

" It's taken years to heal, but life is a gift"

$20.00 4pm Tickets
| | |
| --- | --- |
| 07/25/2016 Monday | Not Tonight!! see you on the 1st of August |
07/25/2016 Monday

Monday Jazz Open Jam Session

Doc Richmonds Jazz Jam, it's good for your soul!

Presented by Saxophonist John Richmond

Jazz instrumentalists, vocalists welcome to sit in. Jam starts promptly - so sign in (8pm) and be ready - $5 for musicians and jazz fans ( hopefully thats you!)

This is a jam run in customary fashion (This is not an open mike or showcase!)
07/30/2016 Sat.

New Date New Time but still LUCY!!!!

$35.00 7pm Tickets
08/05/2016 Fri.
Celebrating, remembering and loving the music of Jerry Garcia & The Grateful Dead
Reflections
$15.00 8:30pm Tickets
08/13/2016 Sat.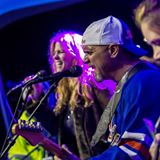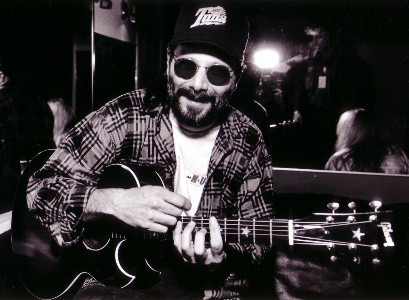 Two Great Act ONE Show!!
From Hot Tuna, New Riders
Michael Falzarano Duo
From StirFry and New Riders
Joanne Lediger Johnny Markowski Duo
$20.00 9:00 Tickets

08/20/2016 Sat.
Back on the Road and a Saturday Night!
Chris Smither
$35.00 8pm Tickets
( While we do not usually book solo artists on Saturday Nights, whenever Chris Smither is available YOU BOOK IT!) ( just a reminder the Turning Point is Nationally Renowned as a Listening Room so if you want to talk during this special Sat Night show please do not buy tickets for this show!)
08/21/2016 Sun.

Bill's Newest Ablum!

$25.00 4pm Tickets
09/05/2016 Monday Labor Day

Scheduled

Old Number 7 Band

Back to the Garden 1969

Finn and the Sharks w/ Special Guest Big Jim Wheeler

More to Come!

Hold the Date!!

The Turning Point and PAL

American Roots Music Festival

12:00-5:00

More info to follow
| | |
| --- | --- |
| 10/15/2016 Sat. | $20.00 9:00 Tickets |
10/30/2016 Sunday

Direct From Scotland

$20.00 4pm Tickets
11/12/2016 Sat.

.

Just Back for Ripping up Europe!

$20.00 9:00 Tickets
12/27/2016 Tuesday

Home for the Holidays

Tom Chapins Annual Holiday Christmas show at the Turning Point featuring Jwith Jon Cobert & Michael Mark

Tom Chapin Band

$35.00 7:30 (Tuesday)Tickets

12/28/2016 Wednesday

Home for the Holidays

Tom Chapins Annual Holiday Christmas show at the Turning Point featuring Jwith Jon Cobert & Michael Mark

Tom Chapin Band

$35.00 7:30 (Wednesday) Tickets
Back to Turning Point Home