Tickets are suggested for all shows (the earlier the better) and while at times you can show up at the door and get in, the only guarantee to getting in, is with advance purchase of tickets!
To order and pay for tickets select the artist you want to see and then click on the "tickets" link.
TICKETS ARE NOT MAILED use your email receipt or bring your order number
All Tickets are WILL CALL at the door ***TICKETS ARE NOT MAILED
Seating is General Admission Ticket Policy
The Turning Point call 845-359-1089 Add Me to Your Email List We send 2-3 a month
October 2015
Oct. 5th th 2015 Monday

6pm-7:30pm $5.00 to perform

$5 mim.Open Mike Info
Oct. 5th 2015 Monday

Monday Jazz Open Jam Session

Doc Richmonds Jazz Jam, it's good for your soul!

Presented by Saxophonist John Richmond

Jazz instrumentalists, vocalists welcome to sit in. Jam starts promptly - so sign in (8pm) and be ready - $5 for musicians and jazz fans ( hopefully thats you!)

This is a jam run in customary fashion (This is not an open mike or showcase!)
10/10/2015 Sat.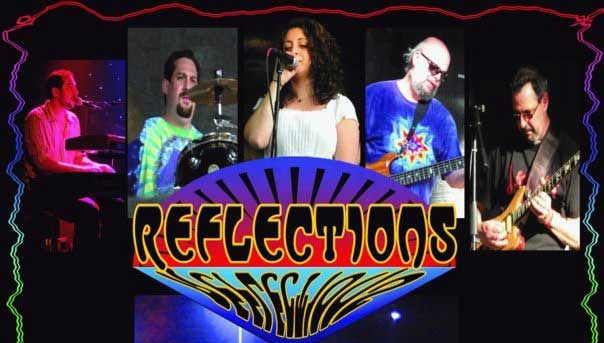 Celebrating, remembering and loving the music of Jerry Garcia & The Grateful Dead
Reflections
$15.00 9pm Tickets
10/11/2015 Sun

Member of Chapin Musical Dynasty--> Tom's Niece, Harry's Daughter, Sisters' Cousin

$17.50 4pm Tickets
Oct. 12th 2015 Monday

Monday Jazz Open Jam Session

Doc Richmonds Jazz Jam, it's good for your soul!

Presented by Saxophonist John Richmond

Jazz instrumentalists, vocalists welcome to sit in. Jam starts promptly - so sign in (8pm) and be ready - $5 for musicians and jazz fans ( hopefully thats you!)

This is a jam run in customary fashion (This is not an open mike or showcase!)
10/17/2015 Sat.

Fresh off the road with NEW RIDERS OF THE PURPLE SAGE

$15.00 9pm Tickets
10/18/2015 Sun.

Woodstock-->3 Days in August. of 1969

$25.00 4pm Tickets
Oct. 19th th 2015 Monday

6pm-7:30pm $5.00 to perform

$5 mim.Open Mike Info
Oct. 19th 2015 Monday

Monday Jazz Open Jam Session

Doc Richmonds Jazz Jam, it's good for your soul!

Presented by Saxophonist John Richmond

Jazz instrumentalists, vocalists welcome to sit in. Jam starts promptly - so sign in (8pm) and be ready - $5 for musicians and jazz fans ( hopefully thats you!)

This is a jam run in customary fashion (This is not an open mike or showcase!)
Nov. 2015
11/04/2015 Wed

also appearing UK Recording Artist

$15.00 8pm Tickets
12/02/2015 Wed.

Bruce Minsky and Friends

$15 8pm Tickets
12/12/2015 Sat.

Always a favorite at Levon Helm's Ramble

$20.00 8:30 Tickets
12/28/2015 Mon

Home for the Holidays deuxième partie with Piermont's

$35.00 7:30 Tickets Mon
Coming New Years Eve
18th Annual New Years Eve with POPA CHUBBY
Back to Turning Point Home